July 1, 2019 | Blog | No Comments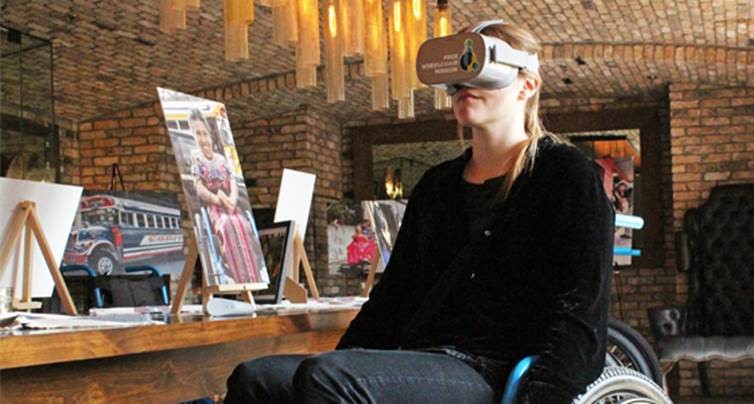 The future of communications is unreal these days.
What has become known as "extended reality" (XR) is quickly coming to the fore in marketing and PR.  Nothing that has been in the communicators' toolkit before can quite compare to the storytelling power that is now possible in the age of XR.
First, a brief description of the technologies that fall under the umbrella of XR:
Virtual reality (VR) which delivers immersive, computer-generated experiences
360-degree video which uses VR glasses to immerse the viewer in the real world
Augmented reality (AR) which overlays digital imagery onto reality with mobile devices or smart glasses
and mixed reality (MR) which features elements of both AR and VR where real-world and digital objects interact.
HKA client Free Wheelchair Mission recently created a 360-degree video experience for its annual "Miracle of Mobility Gala" fundraising event coming July 25.  After donning VR glasses by Oculus, attendees will be immersed in the delivery of wheelchairs to three disabled residents of Guatemala, including a mother of eight children.
HKA account manager Stacy Nagai got a preview of the segment and said it was transformative.
"It was six minutes but it went by quickly because it was so engrossing," Stacy said. "In the opening, you're standing on a dirt road leading to a shack with children all around you.  It's very moving and I can't imagine a better way of communicating this woman's plight and how important this humanitarian mission is."
HKA vendor Beard Boy Productions recently created an AR experience for John Deere that has been traveling to agricultural shows around the country.
Once the John Deere AR app is downloaded to a mobile device, detailed features of a new tractor and related products can be viewed, including inside views of the equipment, animated video of the equipment in motion, and captions for more information.
According to Mike Smith, executive producer and creative director at Beard Boy, the AR experience has been a huge hit for John Deere.
"After 182 years of being a farming equipment company, they are repositioning themselves as a technology company that is helping to feed the world," Smith said.  "Which is one of the reasons they are leveraging AR – it sets them apart as a forward-looking company."
Smith said many firms are looking to tell their stories in one of the XR mediums.  He attributes XR's appeal to the fact that our viewing lives have been dominated by 2D video since the 1950s and many people, especially younger generations, are interested in a different kind of experience.
"XR is more participatory," Smith said.  "When you offer an XR experience, the individual fully engages in a way that's not possible with video and they understand much more keenly what your product or service is all about."
Smith points to the successful Burger King "Burn that Ad" AR campaign earlier this year as a milestone in the use of XR technologies in marketing.  With the Burger King app, users could frame their mobile device's camera on a competitor's advertising which would then "explode" in flames.
"With XR, the audience is making decisions about what they want to see," he said.  "It's a highly effective way to implant your message into the mind of the viewer."
Smith said his company starts with a discovery phase to understand what the organization wants to communicate and who the audience is they are trying to reach.  Once those questions are answered, they turn to creative ways XR technologies might underscore the messages a client is trying to convey.
At this point, AR and VR experiences are still cost-prohibitive for most smaller businesses, with projects averaging between $25,000 and $200,000 depending upon their complexity.  But Smith expects pricing to come down and be more affordable for average businesses over the next few years.
The good news about XR experiences is that they are highly measurable.  Data can be gathered and analyzed through app downloads from a link in a press release, website, PDF, trade show signage or brochure.
XR is an experience – and marketing tool — whose time has arrived.
It should be pointed out as well that Southern California has been a hotbed for XR innovation.  Oculus founder Palmer Luckey created his VR glasses prototypes in the garage of his parents' Long Beach home.  Epson America, based in Long Beach but moving its headquarters to Los Alamitos next year, has been a leader in AR glasses for years.