August 6, 2019 | Blog | 2 Comments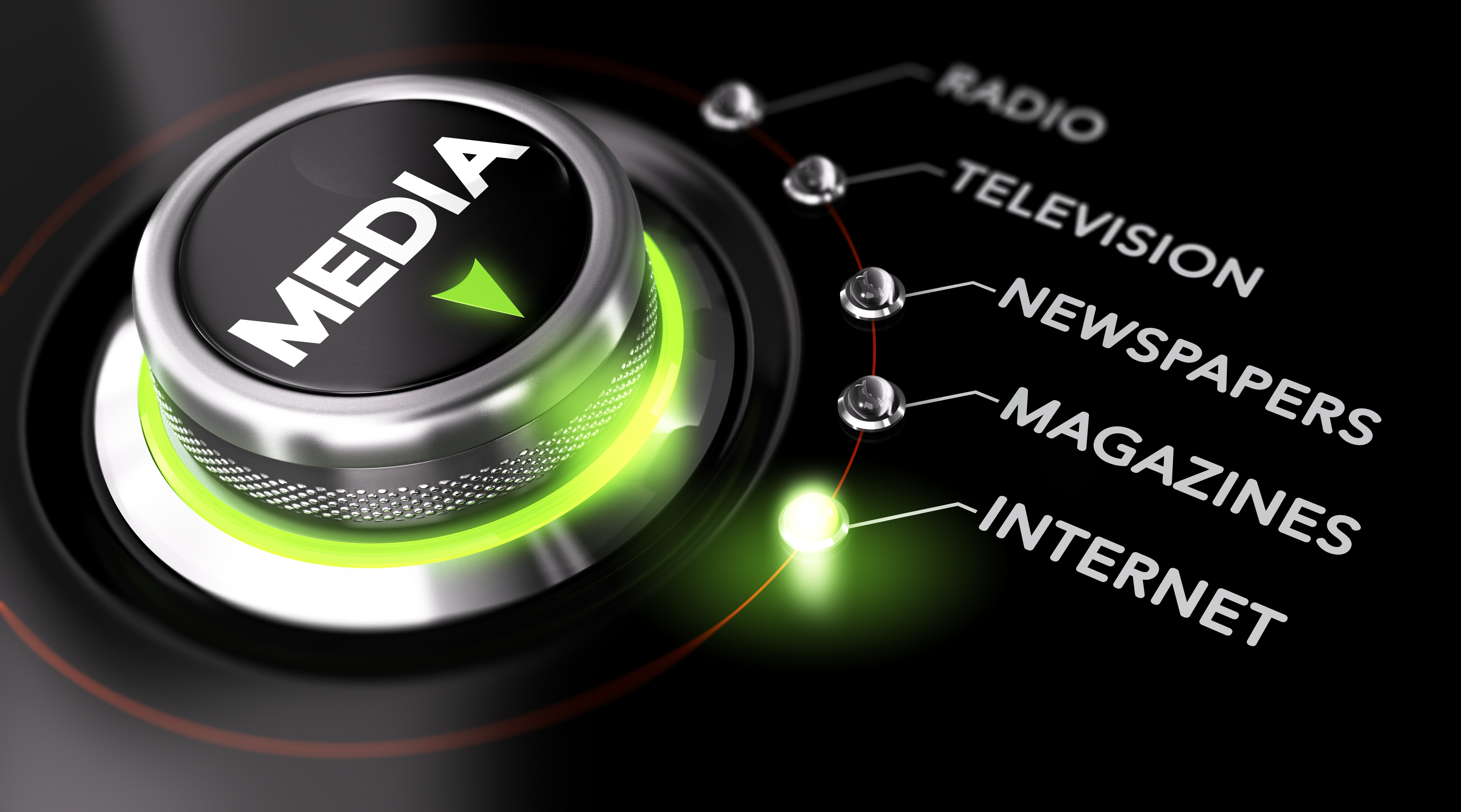 We live in the age of digital marketing — email campaigns, social media, webinars, content marketing, website SEO, pay-per-click advertising, branded apps and much more that fall under its umbrella.  This catch-all category is now considered the foundation of a company's marketing strategy.
However, one critical element of digital marketing that gets overlooked these days is public relations.  Yes, PR is part of digital marketing.  If digital marketing is simply defined as any online effort to engage with relevant audiences, then today's PR industry fits the bill.  While some media stories are still published in print, even those articles are almost always found online, too, where virtually all of us live and breathe.
For some strange reason, though, PR is relegated to the hinterlands of a cohesive digital marketing strategy.  Consider this: public relations is not even mentioned on the Wikipedia page about digital marketing.
How did PR get lost in the shuffle?  My guess is that a new generation of marketers who never experienced the heyday of traditional media may not fully appreciate the power of media coverage to dramatically enhance and amplify their digital marketing efforts.
Longtime PR professionals have seen this situation before.  In the pre-Internet era, traditional marketing and advertising ruled the day.  Self-published collateral like brochures, data sheets and white papers as well as print display ads and trade show exhibitions dominated the marketing landscape.  PR, on the other hand, was not well-understood by the C-suite and received the mouse's share of the marketing budget. Businesspeople truly believed if it doesn't cost a lot of money, it must not be worthwhile.
Then the dot-com era arrived, and PR zoomed to the top of the marketing heap as startups across every industry clamored for the attention of investors and customers.  These firms saw PR as the most effective way to get their stories told without a huge marketing budget.
During the past decade, however, as traditional media outlets experienced financial troubles or disappeared altogether, some marketers have assumed they must no longer have much of an impact.
That's a serious mistake.  It's an accepted law of economics that the scarcer a resource becomes, the more its value increases.  That is true of media coverage today.  In fact, media coverage can have more of an impact on a company's overall digital marketing efforts than perhaps any other program element.
Following are just a few examples how public relations brings a digital marketing program to life:
Search Engine Optimization (SEO)
One story on a relevant media site can do more to jump-start a brand's SEO and domain authority than any other single digital marketing tool.
Case in point is a recent byline article secured by HKA for SellerGard.  Recently founded by intellectual property (IP) attorney Eric Karich, the Irvine-based company offers patent and trademark protection for independent product sellers on Amazon, who are growing in vast numbers and riches by the day.
A byline piece recently published in E-Commerce Times garnered the following results:
Ranked No. 1 on Google News for searches involving key terms such as "Amazon sellers" and "intellectual property"
Appeared in the top-5 results in Google and Bing for anyone searching those same terms above. The only other sites to be included in the top 5 were from Amazon and SellerGard's top competitor, which has been marketing itself for several years.
Reposts on ECT's sister sites with well over a half-million combined monthly visitors
Generated inbound links from high-traffic, authoritative websites that are critical to being ranked favorably on Google and other search engines
A Tweet by the site resulted in dozens of Retweets by accounts with a cumulative total of more than 100,000 followers
SellerGard's hyperlink in the bio section of the article raised the new website's profile immediately on Google search
It would be difficult to show similar results from any other digital marketing exercise, especially for the relatively small investment in time and money.
Third-Party Validation
Digital marketers do everything they can to gain the attention and trust of potential customers and their influencers.  However, most digital marketers must rely upon their audience believing the company's story without context or supporting evidence.
Quality media coverage through diligent PR efforts, on the other hand, delivers third-party validation from an objective source critical to customers during the buying process.  As marketers have learned, people put more trust in what objective sources say than information disseminated by a brand, as seen by the popularity of Amazon reviews, Yelp reviews, etc.
Content is even more trusted when it comes from a source that has professional editors who have vetted the information for accuracy and relevance, presenting the story with no ax to grind or favoritism.  The 'fake news' tag doesn't apply to non-political stories.  There's a reason it's called earned media – PR professionals must earn their way on the media site with a compelling and factual narrative that passes an editorial team's judgment.
Real and Larger Audiences
Good digital marketers are always seeking audiences for their company's content.  Media, however, comes with a built-in audience that often has been nurtured and grown by an outlet over many years and even decades. You can also choose exactly the right audience for your current marketing efforts by targeting the right media outlet. These audiences can be expanded as well by sharing a story through the company's various channels: social media, email, website, etc.
In addition, a case can be made there are more media outlets and audiences than ever before.
While many traditional media sites have taken a hit, other sites have sprung up in their place to serve "digital native" audiences, such as SheKnows.com (12 million unique monthly visitors), thebalance.com (15M UMV), and Curbed.com (3.2M UMV), not to mention every media property from Dot Dash or Vox.
And, as noted in a previous post, the 700,000 podcasts available on iTunes alone is nothing to sneeze at when it comes to reaching a potential audience.
Of course, there are a myriad of other reasons why PR must be prioritized in any digital marketing strategy.
One of these includes creating a company Wikipedia page.  The site requires links to objective media sources in the References section for a company to have any chance of keeping its listing.  So says the 5th most visited site in the world. 
That's the power of the press alive and well in this digital marketing age.