August 27, 2019 | Blog | No Comments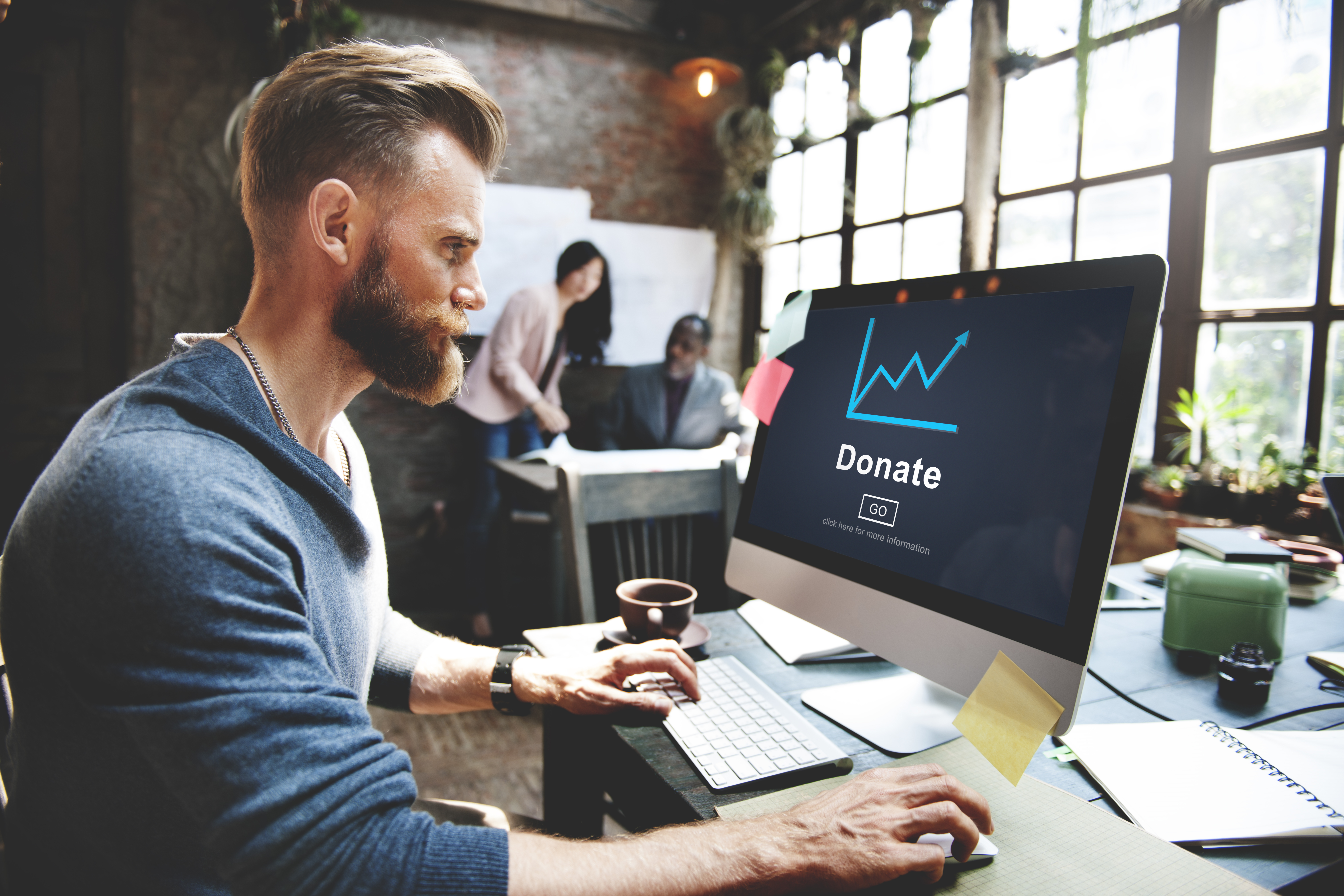 As we've noted before, digital transformation (DX) will arrive at every industry's doorstep – and much sooner than later. You can now count the nonprofit sector in that mix.
Today's donors, volunteers and beneficiaries expect nonprofits to provide the same seamless digital experience that an Amazon or DoorDash provides. If it's not on their phone, it doesn't exist.
That's why nonprofits are re-assessing their entire way of doing business to ensure that they're making the most of the technologies the private sector is embracing, including mobile computing, artificial intelligence (AI) and cloud computing.
A good example of this trend is the story of Chris Ticknor. For years, Chris was involved in the tech industry, leading marketing for an Internet services startup later acquired by a major industry player that eventually went public.
After that hectic time in his career, Chris was chatting with his friend Sue Parks, president and CEO of Orange County United Way, an organization he had previously served as a volunteer.  Sue let him know the charity was rolling out a cloud-based corporate social responsibility (CSR) platform with Salesforce.org (the nonprofit arm of Salesforce) and needed someone to lead the effort.  Although having never worked in the nonprofit sector, Chris accepted the challenge with the newly created position of Chief Transformation Officer.
"It's an interesting time that we find ourselves in philanthropy, just like every other organization or industry," Chris said.  "We're all being impacted by this age of digital disruption and transformation. We have to adapt ourselves to the consumption model of today.
"We're finding competitors emerging from least-expected areas, making inroads in some of the things that United Way has traditionally done," he said.  "We're finding barriers coming down for those now entering our space, creating a kind of activism 'on the fly.'"
United Way began in an era when most charities were religion-based while other charitable donations were solicited primarily by individuals, Chris said.  The organization's initial charter was to assure donors that people were truly being helped as promised.  Now the organization finds itself in a similar situation where platforms like GoFundMe and Kickstarter are soliciting individual donations without a process to validate whether people in need are receiving assistance.
"It's this strange time where we are kind of back to where we started 125 years ago because of technology," he said.  "So that's where the Salesforce.org Philanthropy Cloud comes into play."
Philanthropy Cloud mimics the Salesforce customer-relationship management (CRM) platform, ubiquitous in corporate sales departments, to help company employees more easily find opportunities to engage with those in need while also serving to better coordinate and track volunteer hours and fundraising.
The open platform enables employees to choose from a list of worthwhile causes provided by the company while also allowing them to suggest a nonprofit with a mission they are personally passionate about, encouraging their fellow employees to help with the cause, too.
"Companies are realizing they can create an army of volunteers among their workforce to tackle some of the issues important to the entire company, as well as to individual employees, and really make an impact," Chris said.
The platform is available to employees as a web portal and soon will be launched on a mobile app. Chris said it helps companies meet the demand of a new generation of workers who expect their employer to do good in the world.  United Way is offering the platform to its 60,000 corporate partners globally.  Orange County-based organizations like Auto Club Enterprises are piloting the solution.
The challenge for United Way now, Chris says, is to take advantage of all the new opportunities that are arising from the platform.
"We have assumed a role almost like a service provider for companies that deploy the platform," he said.  "They have content needs, questions about what type of activities they can do, and what causes they should participate in. Then we organize everything in the background from ideation to execution and implementation, to the processing on the back end. That's where we really fit in with the platform – we're basically the nuts and bolts running this thing."
Nonprofit organizations that want to be included on the Philanthropy Cloud platform should register on GuideStar, a database of 2.3 million tax-exempt nonprofits.  Philanthropy Cloud's AI program 'Einstein' leverages the database to determine if a nonprofit makes sense to suggest to employees in the system based on location, mission and more.  Nonprofits also can speak to the CSR department within a company that's using the platform or talk to a United Way representative to be included.
With all this ability to connect and encourage employees to volunteer and donate to worthwhile causes, it will be interesting to see if the platform will make a bigger impact on the lives of those in need.  That, I suppose, will be the true test of digital transformation in the nonprofit world.
FYI, another cloud-based solution for charities coming to market includes one from an Irvine-based startup called Volunteer Crowd that's dedicated to connecting high school and college students with nonprofits they care about.