April 5, 2019 | Blog | No Comments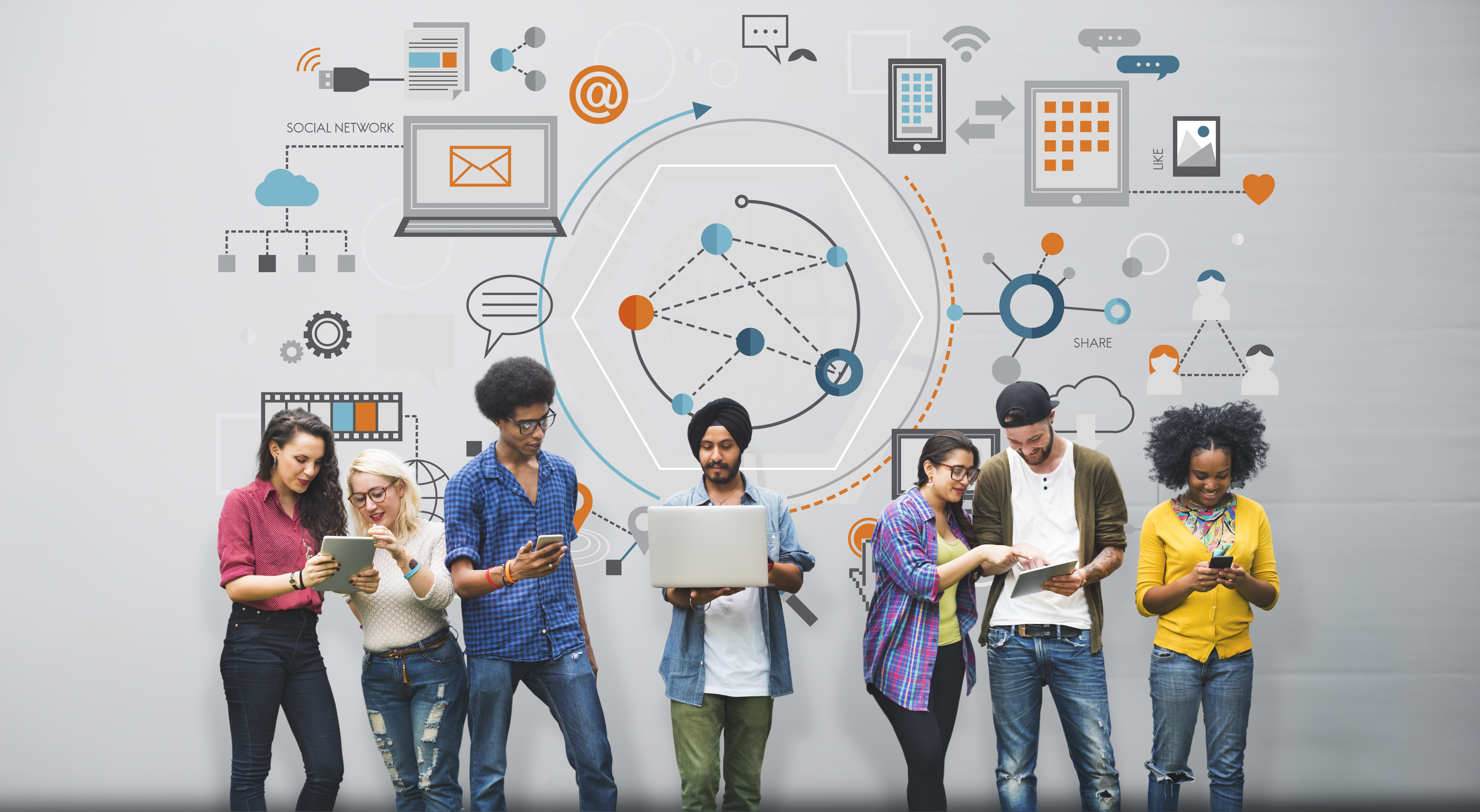 As many companies have discovered, digital transformation (DX) isn't easy.
In remaking their organizations to compete in the digital age, many executives have noted the challenges of implementing DX, such as changing corporate culture attitudes and preconceptions; ideating effective new business models, services and customer experiences; dealing with complex IT overhauls; meeting cybersecurity and privacy requirements, and more.
But a critical component to DX success that hasn't been addressed is devising a strategic communications program to support these dramatic business changes.  That is a major oversight if companies want to take full advantage of the opportunities available to them in the age of DX.
It's common PR wisdom with major company transitions such as mergers and acquisitions, corporate restructuring or IPOs that educating your organization's stakeholders is key to success, ensuring audiences understand the why, the how, the when and the expected results of your efforts.  To do this correctly, you must communicate early and often.
The communications strategy to support your DX plans will be different depending on where your company dwells in the ecosystem.  The audiences identified below will need to receive your messaging wherever they get their news and information on their favorite media and mediums via a consistent PR and marketing program.
DX Enablers
We define this category as companies leveraging advanced technologies to make DX easier for traditional enterprises in solving key issues, enhancing core processes or enabling new services.
Examples of this DX category in Orange County include Veritone, Inc. which helps companies leverage the power of AI to enhance operational efficiencies and effectiveness, and NextVR, enabling media companies to broadcast live sports and entertainment in virtual reality.
The targets for this category's communications efforts are B2B customers, which in DX can be across industries. For example, large enterprises of any stripe could benefit from a company leveraging AI, IoT and cloud technologies to reduce their energy costs by 15-20%, whether it's a manufacturer, retailer, restaurant franchise or healthcare provider.  These disparate enterprises likely won't have the in-house expertise to implement such a valuable solution.
Messaging in this category must be carefully tailored to communicate the benefits of a DX solution to specific buyers and their influencers. The best move is to identify the top 3-5 most promising industries and focus your communications efforts on companies in those sectors initially.
Other stakeholders require communications include potential investors, whether venture capitalists or retail and institutional traders, as well as potential channel, marketing and technology channel partners that can speed growth and enhance services.
DX Disruptors
A growing number of startups are offering new types of services directly to the market.  These services are disrupting business models before the wider industry can catch up.
Examples in this category include Uber and Lyft for the taxi and shuttle industry; Air BnB in the hospitality industry; and more recent arrivals like Turo in the rental car industry.
The audiences in this category may include investors throughout the disruptor's funding journey, early adopters who will accept and tout pilot programs, government agencies when revised regulations are required, and a broad base of potential customers when the company is ready to scale.   Industry analysts are also important, as building credibility through third-party endorsements will be key to growth.
DX Ventures
Larger companies across industries are keenly aware of the dangers DX presents to their business if they don't stay alert and flexible.  That's why so many are not only integrating better internal processes enabled by the array of DX technologies but are also looking to offer new types of services and radically enhanced customer experiences to the market.
Many of these firms are forming 'intrapreneurial' business units – akin to having an independent startup inside the company – to create pilot programs like Amazon's cashier-less stores and FedEx's drone deliveries.  Others, like McDonalds recently, are acquiring the most promising DX startups to help them remain competitive.
The stakes are high for established brands implementing DX because of the market interest and focus.  Failed projects or confusing signals must be avoided.  A detailed communications plan and timeline is required that addresses all stakeholders.  This includes internal audiences who need to stay informed and motivated as DX implementation is underway, as well as external audiences as companies introduce new services such as drone deliveries to their doorstep or offer VR replicas of their favorite brick & mortar store.
A DX implementation presents a massively difficult challenge to any enterprise, requiring careful analysis and foresight to achieve optimum results.  A strategic communications plan and PR program targeting all audiences must be considered as well for a smooth rollout and transition.