April 19, 2019 | Blog | 1 Comment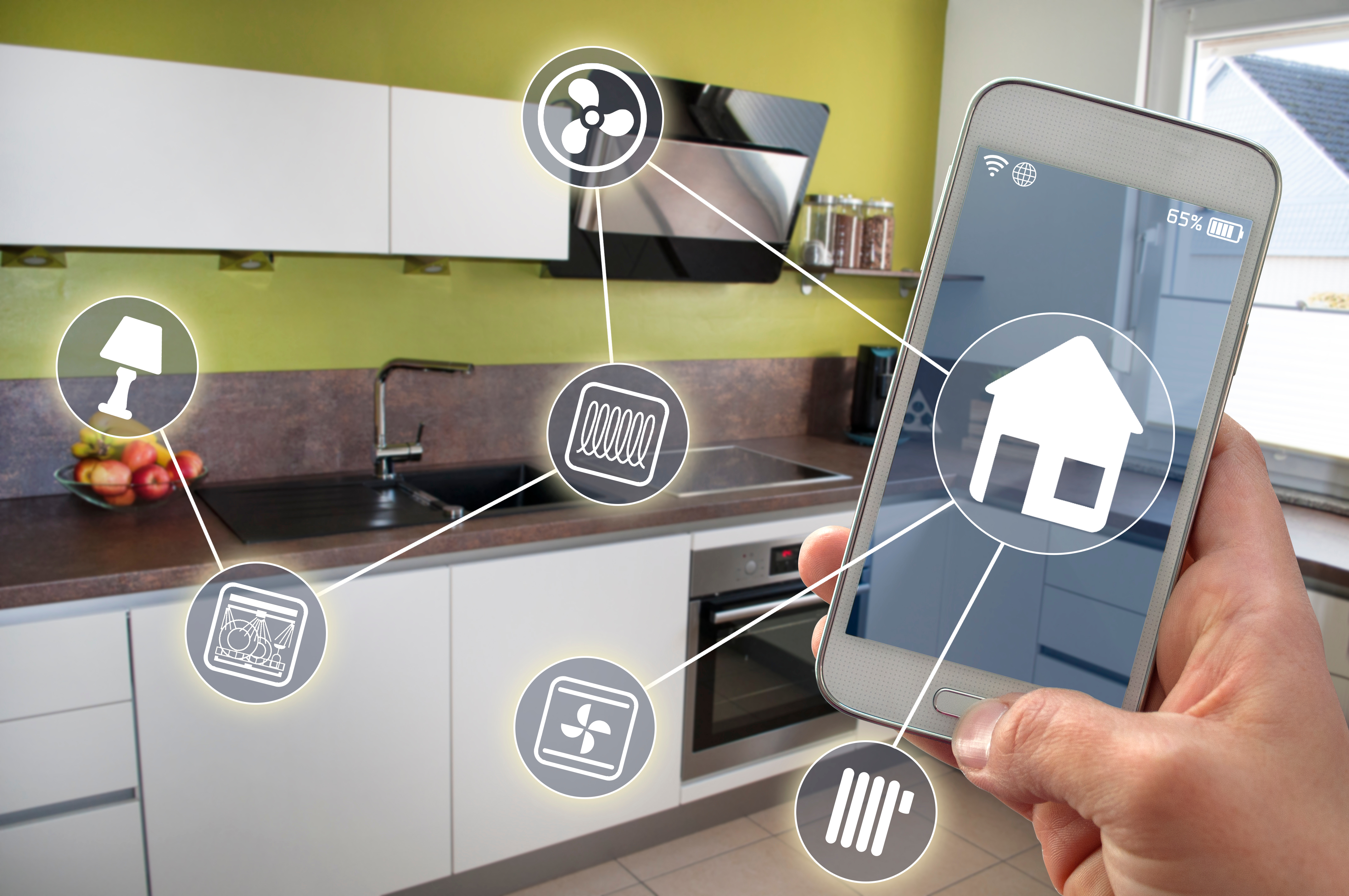 The fire at Notre Dame Cathedral in Paris this week was a heartbreaking tragedy for the entire world.  Our hopes and best wishes go to the people of France (and around the world) that somehow this beloved, historic landmark can be successfully restored.
While the cause of the fire is still under investigation, my thoughts have been on prevention. How could a fire take down such a major historic site today and not in the 800 years since Notre Dame was built?  Where was the modern technology to ensure this didn't happen?
The answers to these questions likely won't be clear for some time.  However, they do bring up a prescient point about our own homes and technology.  We're now on an unstoppable growth path for smart homes because consumers have seen real value in the security, safety and convenience enabled by home automation technology.
In the early days of the industry, from the late 1970s to the early 2000s, smart home technology was mostly relegated to dedicated early adopters and do-it-yourselfers who were willing to put up with kludgy gadgets and an unreliable network technology called X10. The joy was in the challenge of connecting and remotely controlling lights, locks, cameras and more around the home.  These brave souls created a solid consumer base for a company called Smarthome in Irvine, California.  Smarthome started the first e-commerce site dedicated to home automation products in 1995.
One of the first smart home products to capture the imagination of consumers was the Roomba, the vacuum cleaning robot, first released in 2002.  But home automation was still mostly for hobbyists for the next 10 years until the advent of the Nest.  Introduced to the market by two former Apple engineers, the Nest Learning Thermostat was a sleek, programmable, Wi-Fi-enabled thermostat that leveraged ubiquitous smart phones to control and optimize the heating and cooling of homes.
While the Nest helped educate the public on the efficiencies to be gained from home automation, there was controversy in its early days regarding claims that it reduced energy costs.  These doubts weren't helped by recalls of the company's next product, the Nest Protect smoke and carbon monoxide detector, when it was found the alarm feature could be easily disabled.  (Don't worry, Nest Labs recovered and was purchased by Google for $3.2 billion in 2014.)
After the advent of the Nest products, most smart home industry observers believed the "killer app" needed for mass adoption still hadn't arrived.  A consensus has now formed that the Ring video doorbell deserves that recognition.
There had been 'smart' doorbells offered by home automation providers before, but Ring creator Jamie Siminoff benefited from a convergence of several trends for his success: 1) the price of compact HD cameras had become affordable, 2) viewing HD video on smartphones had become commonplace and, 3) consumers had become concerned over the growing number of Amazon deliveries being stolen from doorsteps.
It also didn't hurt that Ring could serve as a deterrent to burglars from trying to enter homes, while parents enjoyed receiving a video confirmation their children had returned home from school safely.
The Ring video doorbell has now become the gateway for homeowner interest in smart home products.  Many have integrated a smart thermostat like the one first marketed by Nest, as well as installed connected smoke and carbon monoxide detectors for the protection of their homes and families.  The popularity of Amazon's Alexa and Google Home's AI voice assistants has also led to consumers considering new ways to automate devices in the home through voice commands.
The appliance, home improvement and medical device industries are all looking to take advantage of this long sought-after consumer interest in home automation.
In some ways, Ring was the right product at the right time.  But it was the ability of a smart home product to deliver critical, real-world value of safety and security that made the difference.  All future home automation product makers should take heed.