April 26, 2019 | Blog | No Comments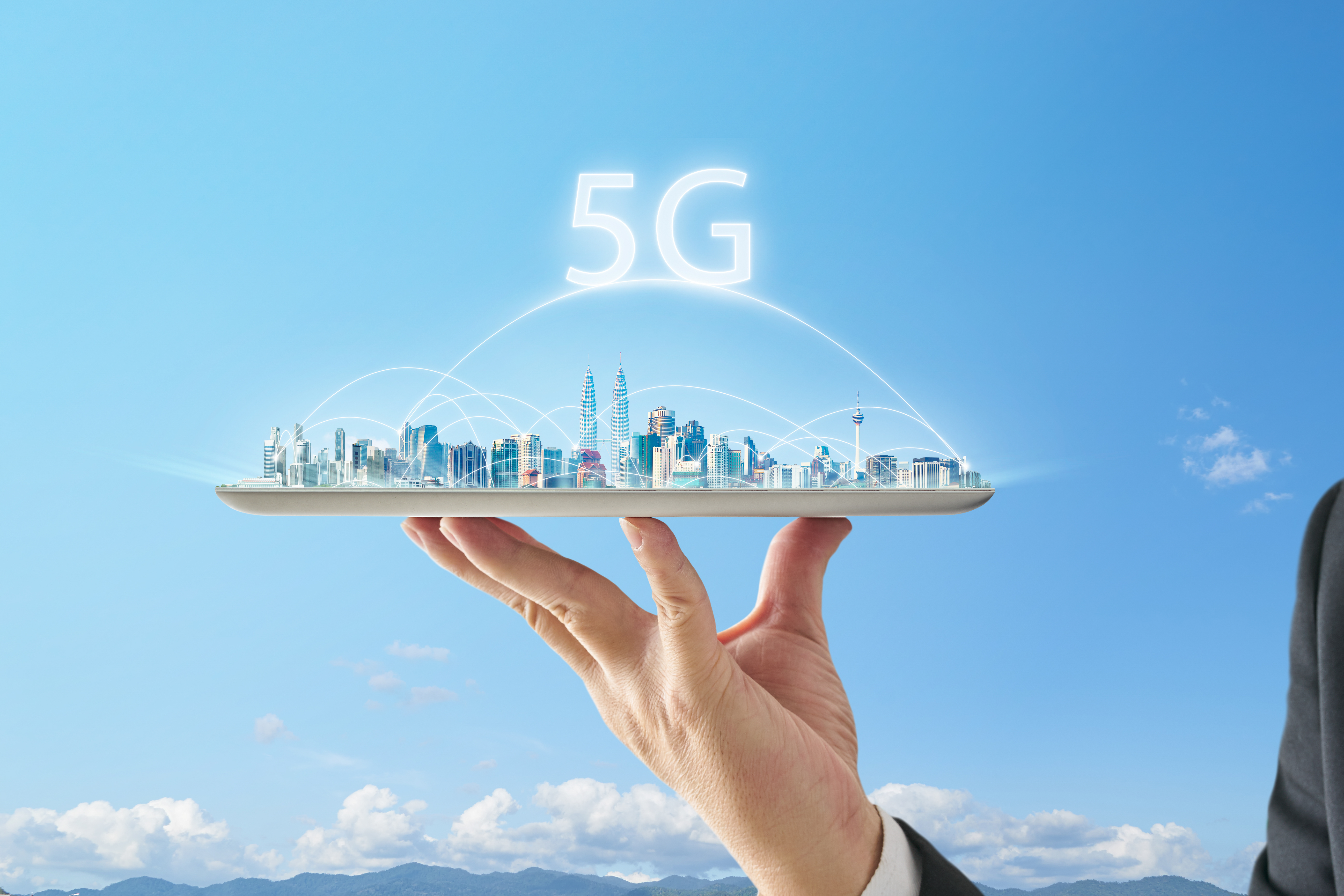 5G… 5G… Anyone Seen 5G?
If I had a dollar for every time a company claimed that the advanced telecommunications network known as 5G is coming soon, my financial advisor would be doing back flips.
5G has become one of those 'evergreen' stories in tech where everybody wants it to be here but it never seems to arrive. Companies have over-promised on timelines for years. The fact is implementing 5G is not an easy thing.
First, what is 5G and why should you care?
5G stands for the 'fifth generation' upgrade to cellular networks based upon new industry standards and specifications.  5G takes advantage of previously unused radio millimeter bands in the 30 GHz to 300 GHz range. Current 4G networks operate on frequencies below 6GHz which are getting more crowded every day.  The higher frequencies of 5G have shorter wavelengths and can move more information more quickly, and there is currently very little data traffic in these new telecommunications lanes.
Designed to enhance current 4G networks rather than replace them, 5G promises to accelerate cellular data transfer speeds from 100 Mbps (megabits per second) to 20 Gbps (gigabits per second) or more.  This massive increase in bandwidth will make 5G faster than even the fastest fiber-optic cable technology, providing serious competition to cable- and telephone-based Internet service providers.
With those kinds of data speeds available, the possibilities for innovation are endless. Autonomous and connected vehicles, smart cities, smart energy grids, smart factories, robotic drones, streaming virtual and augmented reality experiences, and remote health monitoring are just a few of the areas that could be transformed by 5G.
It all sounds like a technological nirvana.  But the problem is 5G is unlike previous cellular network upgrades.  First, it's not a widespread "coverage spectrum," meaning 5G's millimeter waves don't travel far from the cell site or penetrate materials very well.  Because of these limitations, telecom companies have admitted 5G will likely never scale beyond dense urban environments.
Another issue little understood by the public is that to attain the seamless data world of 5G requires a lot of real-world infrastructure. 5G requires thousands of small antennas deployed onto cell towers, utility poles, lampposts, buildings and other public and private hardscape.  Already Los Angeles and other cities are balking at the prices the federal government has mandated they accept from the telecom industry, while some residents are protesting the intrusion of the antennas in their neighborhoods.
These challenges have slowed an already delayed rollout of 5G services across the country.  Verizon initially announced 5G capabilities in Chicago and Minneapolis (though the media had a difficult time finding the 5G data stream) and promises to expand to 20 additional cities this year.  (San Diego and Los Angeles are included but somehow Orange County has been squeezed out thus far.)
On the mobile phone front, Samsung and Verizon have partnered to market 5G-enabled smartphones in the first half of 2019.  Interestingly, Apple is moving more cautiously and says it won't roll out its 5G phone until 2020.
Even with all these issues, the Southern California emerging tech community is moving forward to take advantage of the opportunities that will be afforded by the 5G network.  EvoNexus, a startup incubator based in Irvine, has announced a partnership with Qualcomm seeking new companies looking to deliver services via the 5G network.  Newport Beach-based startup Mondavi recently announced a system to extend the range of the 5G coverage area, while Irvine-based CellOnyx is offering a software solution that expands the cellular capacity of 5G networks.
I will avoid joining the long list of failed prognosticators regarding when 5G will finally arrive in our daily lives.  For all its potential benefits, however, I do count myself among its well-wishers.