May 17, 2019 | Blog | No Comments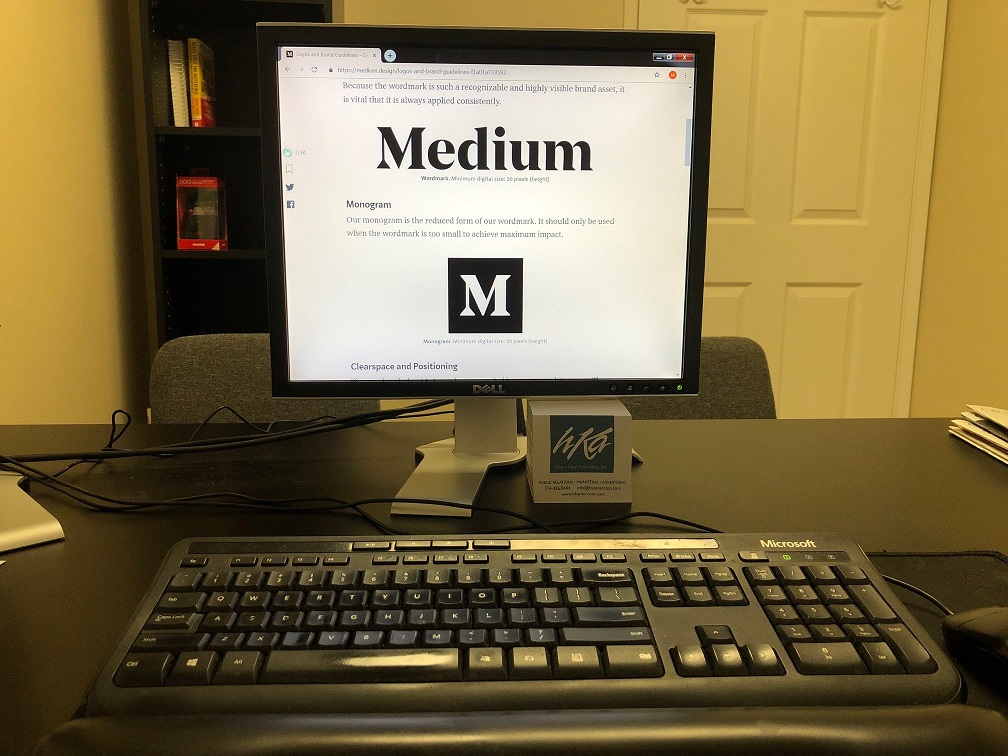 In PR, we work constantly to earn the media's attention through compelling, fact-based storytelling and interest a reporter in featuring your company in their piece.  The results can be game-changing for companies in search of visibility and credibility.
In recent years, the goal of earning media attention has been broadened to earning audience attention.  Today's marketers, including HKA, have embraced new methods to reach audiences directly as well.  Digital marketing efforts involving a variety of tools, from email campaigns to Google ad buys, have risen in prominence.  Organic audience growth via social media content also continues apace.
An emerging area of the new marketing paradigm – social journalism – requires earning both media and audience attention.
An offshoot of 'citizen journalism' where amateurs go it alone online, social journalism involves platforms that feature articles from both non-professional writers and professional journalists.
Medium is the most successful example and can be a great place for emerging tech companies to expand their audience.
Developed by Twitter co-founder Evan Williams and launched in August 2012, Medium has grown to become one of the most highly trafficked sites in the world with roughly 90 million unique monthly visitors.
Medium's goal is to be a democratic platform of good writing.  Anyone can write an article on any topic without even having to join Medium as a subscriber.  However, a team of editorial curators then decides if your article has met the site's standards.  If it does, the article will then be displayed on the relevant topic pages assigned by the curators.  Your story will also be recommended to readers on the Medium home page, in emails to Medium users, and through the mobile apps.
If the editors feel the article has special merit (and will draw an audience), your article may be posted on relevant 'publications' managed by both Medium editors and outside journalists as well as independent users.  Companies that post their stories and feature the stories of others on Medium publications include Hubspot, Google and Airbnb.
Articles that aren't promoted by the editors can be promoted via Medium's algorithm that measures audience engagement in several areas to eliminate 'clickbait.'  The goal is to reward content for its quality not the author's celebrity or the company brand, or the salaciousness of the headline.  This can also raise the level of visibility of a quality article on relevant topic pages to attract more audience.
The result is that, through curation or audience support, anyone can have a story listed on the top of a topic page, or the top of the Medium home page for that matter, enabling your article (including bio and company name) to be potentially viewed and shared by millions of readers.
In my view, it's a wonderful model that leverages the best of both worlds – articulate subject matter experts with something to say and the fact-checking, objective and non-commercial eye of journalists – to deliver what everyone wants – thoughtful, well-written and useful information.
For emerging tech companies, there are dozens of relevant categories to choose from, including data science, AI, cybersecurity, robotics and much more.  Outside links in the article to your website are allowed if they provide additional context and relevant data.
Of course, the best way to succeed on a platform that requires earning both media and audience attention is by leveraging trained journalists to develop content.  Securing favor from Medium curators, publishers and readers is not easy.  Your chances will increase immensely through the recommendations of highly trained communicators that will allow you to expand your audience, inspire shares and increase followers.
On Medium, with a commitment to quality editorial and heeding the advice of communications experts, any person or company can be on equal footing with any top journalist.
Contact HKA, comprised of former journalists, and we will help you make it happen.